blog
3/10/2014 2:27:52 AM
Some of you may have seen one of my sons out at our monthly match, Logan. He really loves shooting three gun. He has shown enough interest in the sport over the past few months to warrant addressing some of his gear issues. One of his biggest issues, other than being left handed, is the ability to hold a rifle on target from a standing position. So I decided to have a friend build him a lefty/ambidextrous rifle, from sponsor oriented parts as much as possible, with an eye on being as light weight as was cost efficient. Here is the rifle that he ended up with.
I gave my buddy pretty much free reign on what was built as long as it was: left handed, light weight, and capable of reaching out to the 600 meter range. Here are his notes on his choices.
From the builder:
Requirements requested: light weight. Left handed. 600meter+. 1500 dollar goal. Use sponsor parts where available.
Spikes forged lower: basic but light and always held to good specs.
Midwest px parts kit: slightly less expensive than many parts kits. Always comes with enhanced trigger guard and never had an issue with bad or missing parts. A lesser known company but stands behind their products well. Takes a lot of polishing to get the trigger the way you see it but well worth it.
Jp Enterprises spring set: Lowers trigger weight. With excellent polishing for the trigger and high grade grease, makes for a 3.5-4 lbs trigger that rivals the feel and reset of more expensive triggers. Possible upgrade to Geissele 3 gun trigger in the future but this was the most affordable option at the time.
Utg stock kit: Made in America, always specs right. Comes in milspec. Good value. Used a number of them and have never had an issue. Buffer and Springs have always been good too.
Magpul asap: solid piece, works for both left and right handed operation. Magpul meets request for sponsor parts. I would have opted for the Noveske if it were mine because I don't care for the rattle of the ASAP, but, the ASAP was sponsor specific and less expensive.
Magpul stock: solid, lightweight, lockable and adjustable to very short lengths for a young persons arms. Meets request for sponsor parts. Simple but always of quality.
Stag left hand upper: forged to reduce weight and left hand specific. Excellent build with dust cover and forward assist. Fair price.
Stag left hand bolt carrier group: left hand specific, full auto carrier and mpi left turn bolt. A solid and time tested brand at a fair price.
Stag ambi charging handle: full ambidextrous handle to allow charging without having to reach over the upper/optic. Expensive but worth the price for not having to reach over or flip the rifle.
Norgon mag release: best integrated left hand magazine release. Expensive but excellent. A must on a true lefty build.
Dpms rifle length carbon fiber handguard: light weight, solid construction, very affordable. Less than 4oz and grips well. May not take as much abuse as metal Handguards but price and weight made this a better choice.
Ice arms brake: modest price. Very light. Effective for the weight/size. Matched look for barrel. Titan and cooley brakes are more effective in my experience, but more than twice the price and I believe overkill for this operation.
Ice arms 1:8 18" barrel with rifle length gas system: turned from green mountain blanks. Twist rate allows a good variety of bullet weights. Rifle length gas system should make for very easy, smooth shooting with very little rise. American company. Good value for the money spent. 18" to allow for some additional velocity to assist in 600 meter shooting. Ambidextrous barrel extension. Considered both Krueger and Bartlien but opted for ice as its half the price and still of good quality.
Midwest Industries low profile gas block: American company. Good finishes. Affordable and always in spec. Possible upgrade to Syrac adjustable in the future to further smooth operation.
We drove up to Dallas on Logan's birthday to pick up the new rifle. He was very excited about this of course. And the builder is a good friend of ours. So we had lunch with the man. Shook his hand…and turned around to head home.
We had to stop at Walmart on the way home to pick up some rounds. Even though it was dark we immediately headed outside to the backyard range. I turned my cell phones flash light on, and propped it under one of the FAST targets so that it was somewhat illuminated. Then we walked away and took some shots. Little kick. Shoots flat. And it was light enough for Logan to shoot unsupported.
Without the optics, my rifle weighs in at the 6 pound mark. Logan's rifle is 4 pounds.
See you at the next match.
Shotgun Loading Port Modification for Competition
1/17/2014 4:36:13 AM
I have spoken to a lot of guys about custom shotgun work, specifically the widening/opening of the loading port to facilitate faster/easier loading during competition. What I hear a lot are three main issues, the reluctance to attempt the work themselves for fear of damaging their expensive firearm, the frustration with the high price of having the work done at a shop, and the inconvenience of the several week waiting times for work to be done at custom shops.
Well I recently discovered that those of us in the Austin and surrounding areas have a bit of a loophole, and that loophole is Guns Plus in Georgetown. My brother recently acquired a new Remington Versa Max, a fantastic shotgun but definitely needing loading port work. He had Kyle Simank at Guns Plus do the work. We were both very impressed with the experience, the work was VERY affordable in comparison to other custom shops who quoted prices for the same work. The time from dropping off the shotgun till the work was completed was only five days! And my brother was able to rest assured the work would be done right knowing the extensive experience of those working on his shotgun.
After picking up his shotgun my brother and I did some testing and were both very impressed with the results. Both the metal loading port area and the hand guard had been modified to allow much smoother and faster loading especially when using the twins or quad style of loading but also for standard weak or strong hand loading.
There were also changes made to the mechanism which holds the shells in the magazine tube which made pushing the shells into the tube much easier as well. After a great round of functional testing my brother is extremely happy with the results. He has his shotgun back in time for the next match with time to spare, and it did not empty his wallet.
The guys at Guns Plus have done this type of work on pretty much every make and model shotgun out there and also do great custom work to every pistol or rifle platform.
- Jirasek
1/17/2014 4:22:21 AM
In this post we're going to touch on a few of the most popular choices competitors are using from the service guns currently available. Service pistols can be defined as pistols used by government agencies, both law enforcement and military. These pistols make good choices for starting out in multigun, one because they are readily available, and two because they have a large amount of aftermarket parts and magazines. In addition, they are affordable and are compatible with a number of holsters and mag pouches.
The three most common service pistols in use currently are Smith & Wesson's M&P, Glock 34 and Springfield XD. All three manufactures offer pistols in a variety of calibers; however, 9mm is arguably the best caliber choice due to reduced felt recoil, increased mag capacity and readily available ammunition. Before picking a manufacturer or model, I would strongly recommend running some rounds through the pistol(s) you are considering first. All three of these manufacturers make great competition pistols, but regardless, buying a pistol, spare mags, new sights, a holster and mag pouches all adds up quickly. It's very important to be sure you're comfortable with the pistol you choose.
All three manufacturers' pistols come in a variety of sizes, but for the purpose of multigun competitions, full-size and long slide pistols are the best choices. A longer sight radius - the distance between the front and rear sight - helps the shooter to be more accurate. Felt recoil is also noticeably lighter and helps the shooter deliver faster follow-up shots. Because of this, the shooter typically has an easier time tracking their front sight through recoil. These are all very important in multigun due to challenging stages that are generally fast-paced and require a great deal of accuracy.
Once you've chosen your pistol, where do you go from there? First, most of these pistols will come with 3 mags; however, you will need a minimum of 4 to compete in most matches. It would be good to be sure you have 5 mags to start with to be sure you have a back up if another mag goes down. Once you start using your guns regularly, maintenance will become a regular part of life. Ideally, I would suggest having between 6-10 magazines per pistol. This allows you to have a set of mags for matches, magazines for practice and one or two for back ups if your primary magazine has an issue.
Next, and some people may argue this, I would suggest buying a set of sights for your pistol. I am sure lots of people would say get a holster next; however, it is much easier to borrow a holster than it is to borrow sights. In addition, a holster is something you will want to try out if possible before you buy. There are literally dozens of options and having a good holster and a solid, fast draw is too important to not spend some time researching.
The best upgrade you can do for almost any service pistol is to get a set of competition sights. Most can be had for between $60 and $100 and will improve your ability to be accurate faster than any other modification to the gun. All the pistols about have functional sights installed from the factory; however, they leave a lot to be desired for competitive shooters. Dawson Precision, Sevigny, Taran Tactical Innovations, Warren and Novak all make excellent sights that are readily available just to name a few. I currently run both Dawson Precision and Taran Tactical Innovations' sights on my competition Glocks. I like the thin front sights both offer and have been very pleased with the value and quality of them. They are are easily installed and any quality gunsmith should able to install them for you. If you ask around at your local matches, you may even find another competitor who can install them for you, though I would suggest looking at the sights on his pistol prior to agreeing to let him install your sights.
Once you have quality sights on your pistol, I would decide on a holster and mag pouches. I personally like both Blade-Tech and Safariland. Both company's offer a tremendous amount of gear, are strong supporters of the shooting community and it's easy to find the holster you need in stock at numerous vendors. Its important when picking a holster for action shooting to be sure that the holster you pick allow you to both draw and holster the weapon with ease (IE, no soft holsters, nylon or leather). In addition, you need to be sure there is enough retention in the holster that you can run, go prone, climb props and obstacles without the pistol coming out of your holster accidentally. You need to be sure you can firmly grip the pistol and draw the gun smoothly without it hanging up. The same goes for your mag pouches. You will have to do magazine changes during stages and it's important you be able to quickly and efficiently draw your mag from your belt. Again, experienced shooters are a great source of information on what works and what doesn't. They can also help you stay abreast of the latest and greatest products to hit the range.
The last addition to your service pistol we will cover in this post is magazine extensions, or base pads, for your pistol. Magazine extensions do just that, extend your pistols magazines; however, several different manufacture's extensions will add capacity to your mags, giving you as many as 23 rounds in a mag. Even with a standard capacity of 17 rounds for most of these pistols, the addition of 6 extra rounds per a magazine is obviously a huge advantage. Changing magazines takes time and most matches are won by factions of a second. Just like with sights, there are numerous manufactures producing magazine extensions for these pistols. Dawson Precision, Taran Tactical Innovations, Arredondo, and Taylor Freelance are just a few of the manufactures that produce magazine extensions. One thing to keep in mind with magazine extensions is that if you decide to add a magwell to your pistol later on, some of these magazine extensions are not compatible with other manufacture's magwells.
With these pistols, a good set of sights, quality belt gear and the advantage of extra capacity mags all you'll need to succeed with your pistol is practice and a little help from the seasoned shooters. When it comes to these pistols, the sky is the limit. Trigger kits, grip modifications and high performance internals are available for all these guns and you can spend as much or as little as you want. With multigun being an arms race, there is always more to buy, upgrade or modify. And if you decide that's not enough, there's always the option of getting your gun some custom paint. In future posts, I'll cover more pistol modifications.
Front sight, have fun and be safe!
- Moore
1/17/2014 3:51:26 AM
My first exposure to the 300 Blackout was not necessarily positive. A friend of mine built an AR in the caliber and was simply enamored with it. In fact, it was all he talked about for months. I did my best to go the opposite direction, just to give him a hard time, but I am sure you have guessed by now that I could not stay away. So, here are some thoughts about my experiences with this cool little cartridge. Please notice that I am leaving out lots of technical detail and data in my comments below. This is purposeful because: 1) These are my experiences and I don't want to argue with anyone about them; and 2) I don't want to provide any data that may prove to be dangerous for anyone who reads the thoughts of this humble rifleman and reloader.
(Feel free to contact me if you have questions about anything I have written: [email protected])
I reload all of my ammunition for the caliber and I have had lots of fun with this versatile cartridge. As I studied the caliber I soon noticed that if you are reloading for .223 and .308, reloading the .300BLK is very efficient when considering needed equipment. Additionally, the variety of .30 caliber bullets available allows the .300BLK to be multiple rifles in one. I built my .300BLK knowing that I would reload both supersonic ammunition and subsonic ammunition, so I installed an adjustable gas block to ensure reliability.
Additionally, I lightened the recoil spring slightly to widen the range of adjustment in my gas block. Currently, I reload the 110gr Hornady V-Max as a general purpose round, the 125gr. Nosler Ballistic Tip/125gr. Hornady SST as hunting rounds and cast a 230gr alloy bullet for subsonic plinking rounds.
I even tried some "hot glue" bullets that are run with a primer only, which was a hoot! Finally, I have made quite a bit of my own brass using a plumber's tubing cutter mounted in a vice with a piece of .223 brass chucked in a cordless/keyless drill.
I have to say that shooting the rifle is lots of fun. It has turned into my "go to" deer and feral hog rifle (pictured).
The recoil in the AR platform is very soft and this coupled with a retractable butt stock makes it an ideal youth gun. As with many of you, my first deer rifle was a 30-30, which packs quite a punch for 9 or 10 year-olds. My daughter shot her first deer at the age of 9 with this rifle and she is yet to complain about the rifle "kicking" her. We have downed deer and pig with no problems, even though many online forum guru's swear that you should not shoot a deer with this caliber. The long and short of it is that you can almost duplicate the ballistics of the 30-30 or the 7.62x39mm in a more accurate platform that recoils less.
Shooting the rifle suppressed is fun too. One of my favorite things to do is hand a magazine full of subsonic ammunition to a "first timer" and watch the expression on their face as they run the rifle – there is always a smile that accompanies. I will say that shooting cast alloy through a suppressor takes additional consideration. I have studied how to clean the suppressor effectively and have spoken with Surefire engineers about the process I am using. It works and I am happy with it, but it is my formula/process and I would recommend you doing your due diligence before pushing cast bullets through your high dollar suppressor and rifle.
I run night vision and a standard 1-4x "3-gun type optic" on the rifle and find that any mildot or ballistic compensating reticle works well. I have studied the "two speed" reticles for sub and supersonic loads designed for the .300BLK, but just can't justify the cost. I know my holds for the 125gr. supers and the 230gr. sub on the same reticle and it works well for me. The 4x scope is great for shooting out to 600yds yards with my competition .223, so it works well with the .300BLK, which I have only stretched out to 400yds.
I guess that is the downside to this cartridge for my applications – It runs out of gas. I know why it was designed and who designed the cartridge, and I am well aware that my current application is not CQB and I may be asking too much of the cartridge, but I also understand that everything has limitations. I would like to be able to stretch the cartridge out a bit farther, but I know I will not reach the 1,000ftlb of kinetic energy (rule of thumb) to ethically harvest mid-sized game past 250-300yds. However, taking game and banging steel are two different things. I have done the math and tested lots of loads, but I just can't safely push the round fast enough to get lots of consistency and accuracy past 400yds. I know I am waffling back and forth here, so I guess I will say that the cartridge has its limitations, but boy has it been fun to tinker with. I'm not done with it yet, so there may be a part 2 or 3 to this post.
Several have asked if I am going to wrap this round into a 3-Gun rifle. My short answer is "No." If you know me personally, you know that I love a sport that I am not necessarily great at and that if I were as good as my equipment I still could not keep up with the guys at my club, much less 3-Gun Nation. Suffice to say, I know my place and I am not a Daniel Horner. Daniel won the 2011 Multigun Nationals with a .300BLK and did it in grand style as the cartridge was not as popularized as it is now. I understand why he ran the caliber (USPSA recognizes major/minor power factors in scoring, little to no recoil impulse, magazine capacity, he's a super-human shooter, etc…), but I would not be able to justify doing the same. I shoot "Outlaw 3-Gun" and don't do it enough to justify running multiple calibers, other than pistol (.40 vs. 9mm). That is the logical side of my argument. The other side is technical and gets me to thinking about the speed of the recoil impulse as compared to the .223 (it just feels different), the lack of confidence on long range targets, cost of .30cal bullets and the multiple other excuses I can't think of at the moment. Anyway, the answer is still "No."
I have really enjoyed the 7.62x35mm and look forward to finding new ways to Frankenstein the cartridge. I hope you enjoyed reading. Cheers!
-McGregor
1/6/2014 4:34:10 AM
We recently had a chance to play with a prototype of the special edition STI Eagle that is being created for the STI International Texas Multigun Championship. There will be 10 of these best of class pistols provided to the event by our top sponsor STI International. Take a look at this smoking pistol!
We took possession of the pistol at the start of one of our club matches. This was exciting.
This was a prototype and not quite sighted in…but hey…lets get this sucker into action.
We like to get these guns into the hands of the next generation of shooters as kids have an easy time shooting such a quality gun.
Once we go it home we set to sighting the pistol in.
All sighted in!
Logan has some issues shooting the XdM and the Glock. But give him an STI anything and he is magic!
Logan is taking a moment to show Sheldon how to get a proper grip on the STI Eagle.
Little Andy rocking the STI Eagle.
11/5/2013 5:00:49 PM
Not long after starting to shoot 3Gun I realized that reloading would be an off the course skillset I would soon need to acquire. Over the last ten years I have learned how to become more efficient, accurate and safe by studying and learning from other shooters. I am currently loading .40S&W and 9mm for $.04/round and .223 $.18-$.20/round for match-grade to short range rounds (all minus cost of reloading equipment of course). Just some thoughts on some of the current practices I use.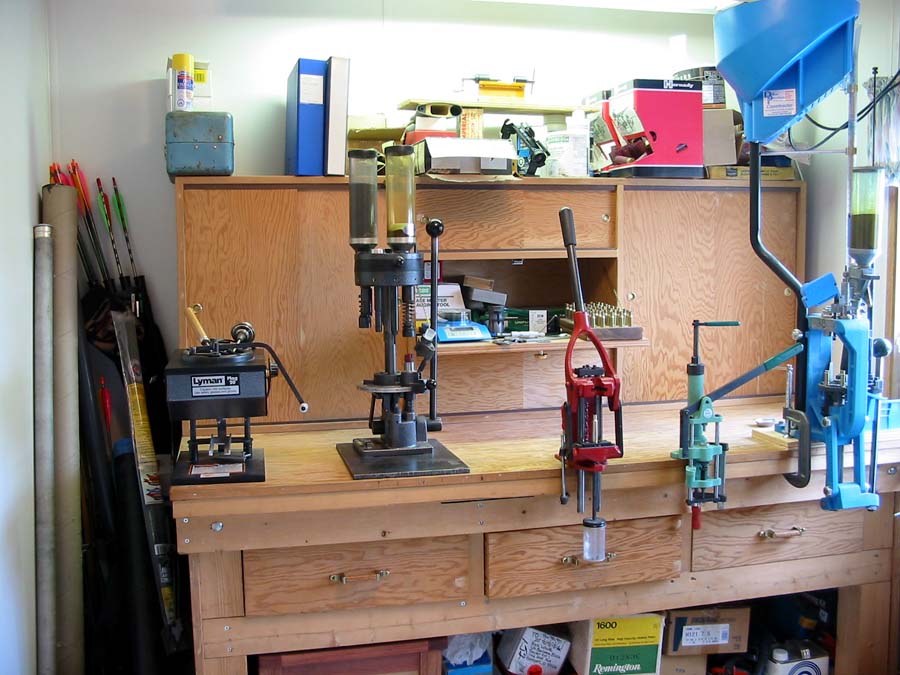 Brass
Don't pay for it… Some might say this is obvious, but many pay for brass when they can trade or find it for no cost. Additionally, I do not suggest hanging around after matches to "graze" for brass or pick up brass at matches as both tend to cause fellow shooters to fly into fits of eye rolling and less than flattering nickname development for you. I have made very nice with indoor range owners, training specialists with police departments, friends who don't reload, etc. and have an ample supply of quality brass in common calibers.
Powder & Primers
The less-than-friendly political climate has been wonderful for firearm related industry members over the last six years and some have even moved to offer top-sales award to the current administration (sarcasm). Needless to say, it has been tough to beat hoarders to the stores or websites in order to find ample supplies of powder and primers. Here is my best advice – Create a Team! That's right, a team of individuals who utilize common components and can scour the Internet and gun shops far and wide. This network not only helps to identify sources of components, they also provide the team with the ability to buy in bulk if you cannot afford kegs of powder, cases of primers and bullets. My common haunts outside of my network include www.gunbot.net and my local gun shop (Star Arms in Stephenville, Texas), which does a great job of keeping an eye out for me when I am looking for something specific. Just a note here: Keep in mind that your local gun shop can take care of you if you take care of them. Bring people in who are looking to purchase, go in and hang out just to visit, offer to help with events. Avoid always walking in with your hand out and "good" storeowners tend to reciprocate with kindness.
Bullets
The projectile has been just as elusive as other components, but the latest political grandstanding pushed me into the alloy game. Once again, I teamed up with someone who has a common interest. My neighbor is a "body man" at the local Chevrolet dealership and boy does he know all of the mechanics, tire shop owners and automobile related business for five counties. Suffice to say, he can get all of the tire weights we need to cast pistol bullets. Our agreement is that he gathers, processes and forms all of the alloy into muffin pan ingots and I purchased all of the furnace and casting equipment. We have a great time doing both and it is common to see us going between driveways and garages as we have bullet-casting parties. Yes, our wives make sure that respirators and ventilation are a part of the process. AND, another member of our network reps for 3M and got us the specific respirator mask cartridges that filter lead fume – the network continues to work well. If I am buying bullets for pistols, I only shoot Precision Bullets ( www.precisionbullets.com ), which are swaged lead coated with an amazing proprietary film that prevents leading of barrels, and I buy them in 2500 round quantities. Rifle bullets are a different story, but the best method I have found is to 1) buy in bulk – upwards of 6000 rounds for .223; and 2) make friends with a rep for your favorite bullet company. I tend to get the bulk price and any specials the rep is authorized to offer. Keep an eye on www.gunbot.net for inexpensive bullets as well.
Keep in mind that I am just one guy who has a unique set of experiences, but it has all worked well for me. I shoot as much as I want, but spend the money for it as well. It's never cheaper, you just get to shoot more! The guy who got me into reloading taught me that. He also taught me that all of us develop our own system of gathering components, equipment and creation of processes. You are only doing it wrong if you are creating unsafe situations for yourself or those around you. I am not an expert, but am happy to help those getting started. I got started because of the kindness of others and am happy to give back. Feel free to contact me at [email protected] if you want to know how I go about any of my reloading.
2nd Amendment Saturday
10/16/2013 4:45:02 AM
None of us knew what this event was really going to be. It could have been a big political rally. It could have been boring with very few people showing up. It could have been busy with several strangers to three gun coming through and shooting. As it turns out – it was a great day!
We got there in time to get set up just before the gates opened to the public. I didn't know this, but apparently everyone else that has been involved with Texas Multigun, knew that we would get all the props set up just in time for Sheldon to come and move everything. I learned a valuable lesson!
We set up two stages. The first stage was for us to run people through three gun for the first time. And the other stage was for our top sponsor STI International to run people through a steel match demonstrating the extreme awesomeness of their fine fire arms.
The STI stage
The STI stage was a 5 FAST target shoot. The stage was set up so that the shooter was standing about 10 meters away from the targets with all of the targets facing the shooter. Each target was about 5 feet away from the other. The fancy part came in that STI had several of their best guns available for anyone to shoot.
I took a spin on a an iron sight pistol and have to say that it was amazing. Then we took a pistol with a holographic optic on it…WOW! Put the dot on the target, pull the trigger, ~PING~!!!! This worked as fast as you could pull the trigger. Just awesome.
We had to do some prep prior to opening the range!
TXMG three gun stage
In our three gun stage we optimized the set up so that new shooters wouldn't have to run too much from one set of targets to the next (with loaded guns). We had them start out from a grounded pistol. Grab it up, shoot some poppers, set it down. Then a quick transition over to the rifle for some medium range steel targets (100m or so). And then over to shotgun to shoot some plates on a stick!
Here are some shots from Barry Smitherman's first run (currently the railroad commissioner and running for Attorney General)
Pistol on the poppers
perfect run!
Rile on the FAST targets
HIT! HIT!!!
Shot gun at the plates
Another perfect run!
Barry's the man!
STI Exhibition – long range with an STI Edge
Sheldon had to do a bit of showing off. Here he is with his STI Edge shooting at 100 meter FAST targets. Hit. Hit. Hit. Great gun!
Lots of customer walk throughs
We had a bunch of people pop in. Most of which had never been through a three gun course. With each person we gave a quick "welcome to three gun". Followed by some simple instructions for running through the course. Then they were closely monitored as they shot their way through the course. With any luck these people had a good enough time to come back this weekend.
This was probably the best customer moment of the day. Great shirt.
I believe this was the fastest time on this little course.
Kids on the range
My little man, Logan, was out on the range. I think he did more shooting than any of the adults. A walk in would go. Then one of the TXMG staff. Then Logan. Rinse wash and repeat all day long!
Lunch
Then we had a quick lunch. Some bbq hot dogs, sausage, and stuffed jalapenos wrapped in bacon. Someone remind me to bring tongs and a bbq fork the next time. Turning these with my fingers wasn't fun.
Vendors
Then we walked around the range to visit with some vendors. We started at the bb-gun booth. Logan walked up with his side arm on his side (Smith and Wesson M&P). The booth attendant asked him as he walked up if he had shot before. Then he noticed the side arm and loaded magazine tucked behind his ear/headset. "Oh!?" He didn't really know what to say at that point.
Then we went to see the cowboy action shooting group. They were all dressed up in their cowboy's finest. Shooting some old school guns. We weren't allowed to shoot though. Prior to three gun Logan was born and raised to be a cowboy. I think he is more interested in SWAT now.
Once we were done with the cowboys we stopped over at the Hex Tactical Resources tent. While there Logan got to lay down on his side as though he was shooting under a car. Then he got to put two bullets in each of the simulation legs. This was pretty awesome.
Then we got to meet up with one of our sponsors - Silencer Shop. We got to shoot several of their silenced pistols.
…sans ears!
Then we stopped at the Texas State Rifle Association. All shooters should join!
End of the day
Of course at the end of the day the Texas Multigun crew will play. We had a quick steel match between all of us. Sheldon kicked our butts of course. I was able to get my time down to 4:10. But Sheldon was able to get down to a 3:20.
Lucy…we got some practicing to do!
2nd Amendment Saturday - A Call to Arms
10/11/2013 1:44:43 AM
On 19 April, 1775, a force of British troops came to Lexington to seize the arms of the American Militia. When confronted by the Militia, the British commander is quoted as saying "Lay down your arms, you damned rebels, or you are all dead men!" In 1775, those Militiamen answered the call to defend their rights as free men. Isn't now the time for you to defend those same rights?
2nd Amendment Saturday, a call to Arms!
Presented by Best of the West Shooting Range
and the Williamson County Republican Party
12 October 2013
Featuring the author of our Concealed Carry Law
Land Commissioner Jerry Patterson
with Attorney General Greg Abbott
and Congressman John Carter
Gold Sponsors
Congressman John Carter, US House District 31
Constable Robert Chody, Williamson County Pct. 1
What is going to be offered at this event?
There will be something for everyone and every skill level. Instructors to give a "hands on" orientation to new shooters. CHL course of fire. Venues to observe and try out the various shooting disciplines such as Cowboy Action Shooting and Defensive Pistol. Demonstrations of new technology and precision shooting skills. And the Attorney from Texas Law Shield will be there to answer questions about justified use of force.
When:
Doors open at 9:00 for registration
Opening remarks at 10:00
Hammers down at 10:30
Lunch at 11:30 to 1:30
Finish up at 4:00
Where:
Best of the West Shooting Range, four miles west of Liberty Hill on Hwy. 29.
Cost:
$35 each person, lunch included! Tickets can be purchased by sending a check made to:
WilCo GOP, PO box 393, Round Rock, TX 78680
Or purchase tickets on line at
http://www.williamsoncountygop.org/2013/07/2nd-amendment-saturday-a-call-to-arms/
Minors are welcome if their parent/guardian feels they are mature enough for this event. They must remain under the control of the parent/guardian at all times!
A light lunch will be provided and there will be Photo Opportunities with the elected officials who are defending our rights, so bring your camera! Bring your firearms and ammunition. However, our insurance requires that this be a "cold" range. Please keep firearms unloaded and cased until you are on the firing line! For more information, email a request to [email protected].
For More Information
Host Range http://texasshootingrange.com/
Single Action Shooting Society http://sassnet.com/
Green Mountain Regulators http://www.greenmountainregulators.org/
Tejas Caballeros http://tejascaballeros.org/
International Defensive Pistol Assn http://www.idpa.com/
Capitol Area Practical Shooting Club http://www.caps-club.org/
A Girl & A Gun Shooting League http://www.agirlandagunclub.com/leander/
Texas Multi-gun http://www.texasmultigun.com/
Exotic Weapons by the BlackStone Group http://blackstone-tx.com/index.php
Texas Law Shield http://www.uslawshield.com/texas/
LazerRange training systems http://lazerrange.com/
A guest speaker will be there
T. Edwin Walker
Edwin is a native Texan who earned his bachelor and law degrees at the University of Houston. He has been practicing law in the State of Texas since 1993 with an emphasis on criminal defense. Edwin is a member of the State Bar of Texas, Texas Criminal Defense Lawyer's Association and the Harris County Defense Lawyers Association. Edwin is a frequent writer and speaker on firearms and self-defense issues including the lawful use of force, protection of a citizen's Constitutional rights, and the Texas criminal legal process, and firearms crimes under the Texas Penal Code. He also has extensive knowledge and experience with matters involving the BATFE and compliance with the requirements of the National Firearms Act for legal ownership of machine guns, suppressors, and short barreled weapons. He is a proud gun owner, a long time holder of a Texas CHL, and advocate for individual rights.
The Texas Law Shield Firearms Legal Defense Program
The Texas Law Shield Firearms Legal Defense Program is owned by Texas Law Shield, LLP. The program is dedicated to preserving 2nd Amendment Rights for all legal gun owners in Texas and ensuring legal representation for our members who ever have to use a firearm. In addition, a cornerstone of our program is education in the area of firearms law. An informed citizenry is essential to preserve our countries rich heritage and all of our rights. Our legal services company is organized under Texas occupations Code 953 and is proudly based in Texas. Our company and the firearms program are owned and administered by lawyers and dedicated to preserving the legal rights of our members when they use a firearm.
10/8/2013 2:06:38 AM
Since joining the great guys at Texas Multigun I have decided to make the family sport 3 Gun. I have bought all the gear they need. And we set up a long stage in the backyard to cycle them through all the appropriate challenges that they might experience in a real match. With the caveat to attending and participating in a real three gun match being that they must be able to execute the entire "home" stage without missing targets or committing any major no no's along the way.
Many people have asked me many times why I would want my kids (all six of them) to have anything to do with three gun. There are many reasons.
Why three gun with your kids
First and foremost the logistics of taking this kid to football, and that kid to soccer, and the other kid to dance, and so on is a nightmare with a family of this size. If we all go to a three gun event once or twice a month we have time to manage all the other activities that having a full production farm in your backyard throws at you.
Second, I have been looking for an option for quite some time that would allow the entire family to participate (parents included) and truly enjoy the time being spent together. Also, three gun has the very nice ability of allowing every person, regardless of age, gender, physical make up, etc. to compete on near fair terms. They all use the same weapons and rig. They have the same training facility in the back yard. He/she who puts in the most time at home will most likely win in their mini-competition out on the range. Also, mama and papa bear can compete too! I can't imagine how I am going to live down the day that one of my kids beats me out on the course though. A happy/sad day!
Third, whether you believe in the zombie apocalypse, end of the world, government melt downs, what have you – knowing how to shoot, move, and communicate – is going to be far more superior than how to catch a ball or twirl on your toes.
Fourth, and probably more important to me than any other, if you live in a house full of guns (as my kids are) I am a firm believer that everyone should know how to operate each and every weapon, know how to enjoy it, and know how to be safe around it. Respect is built out of knowledge and use of the weapon. Not hiding it in the gun safe only to be accidentally found one day while the parents are out at the store…that is how bad things happen.
Fifth, a family that plays together stays together!
Our path to three gun
Ever since moving to Texas we have always had a small range out back. We shot from the top of the hill down into one of our pond embankments (a sort of berm). We set up some paper targets there. We also have some 1/4" steel targets that swing when hit…upside down lollipops. This was quite fun initially but faded pretty fast.
Then we migrated to shooting clays. We started with a plastic hand thrower. Then we went to a mechanical thrower. Then we went to a car powered automated thrower that is on a wobbler. That is still fun during a bbq type event. But the kids never beg to go shoot clays. So for the most part that toy stays in storage.
Then we started to look into mounted shooting. This had too many barriers to entry though. Not all the kids ride our horses quite well enough yet…to also shoot from them. I only have a couple of horses that I would trust the kids on which means that some horses wouldn't get enough attention and others would be ridden too much on play day. And then there is a matter of buying all the gear that goes with cowboy style events. I thought this was going to be way to costly to really get the whole family involved (I hadn't met three gun yet).
And then we went to a three gun match with TXMG. From my Ranger days I already knew that I loved to shoot and be around things that go boom. What boy doesn't? Given that all my kids love to play Call of Duty I knew we would also have a good match with the kids. So we expanded the paper target range a bit. We built a medium distance long range course. I put up a wall to give us windows and covered firing scenarios. Then we put out some paper targets and clays for shot guns in the forest. And there is a path in and around the two ponds we have for run and gun fun with the pistol. This ends with shooting over our last pond with the pistol for some longer range pistol practice.
Some pics
The wall prior to going out to the stage.
We now make our 'paper' targets out of 1/4" foam board. These last quite a while!
Here is my youngest (9) with her 22lr M4 and a 22lr M&P. The M4 is still a bit heavy for her off the wall.
We use balloons for quite a few targets. Perhaps a mounted shooting carry over?
How do you get a little girl to fire a shot gun at 9? Remove the scary kick part that her big brothers complain about all the time.
Middle sister helping little sister. There is a lot of this in three gun. Its like for the kids and the adults.
We love the M&P for kids. We tried a lot of 22's. This one is easy to operate for the kids. And it shoots just about any crappy bullet you throw at it.
My shooter! I think that my oldest twin is by far my most talented shooter. He can just pick it up and hit the targets. I can't wait to see him on a real stage.
Practicing reloads.
They all like the run and gun part of the range the best. This part of the course turns left at the hostage and continues on to a few more running targets.
I have them finish by shooting over the pond at targets on the far bank. Not shooting hostages at this range is quite fun after running hard.
With any luck you will meet my monsters at a TXMG match one day very soon.
Our first blog post
8/29/2013 2:48:27 AM
We are happy to say that not only are we launching our new web site (you may have noticed that already) but we are also launching a new blog with the site. The goal of this blog is to bring you up to the minute shooter experiences, tactical know how, deals, product reviews, match coverage, and just about anything else pertaining to the wonderful world of three gun.
To get us started I decided to post some of the pics from last months Texas Multi Gun club match.
As always we hosted the event with our friends at Best Of The West Shooting Sports. This is a great venue if you haven't ever been here.
I absolutely loved this particular stage…probably more than any other. You can see that there are several telephone poles buried in the ground to simulate shooting in a wooded environment. It is especially interesting keeping track of which target you shot, which target you need to shoot, while also reloading or clearing a jam. Good times!
Notice here that Texas Multigun is a family friendly experience. That is my 10 year old wearing the hot pink head set!
Shooting through windows and around obstacles is what makes three gun so much fun!
If you are a gun nut you will absolutely love this gang. I don't recall seeing any stock weapons floating around the scene that day.
Expect to meet all sorts of folks at these events. We had a lady shooting for her first time. We also had a college shooting team. And of course there were loads of experienced shooters there too.
(click this pic to see a bigger version)
Do you like long range shooting with your AR? Here are some 500 meter targets for you…
…note… the ones you can see in this photo are about half way to the 500 meter targets which can't be easily seen in the photo.
Thank you STI for helping us make these events happen!
Expect it to be hot out here. Bring some water. And if you have something that helps to provide shade…you might consider bring that too!
It was somewhat windy. Generally this means that you will stay cooler in the shade. But it also meant you were going to have a heck of a time hitting your long range targets.
This is one of my favorite stages. 6 plates per rack. 3 racks about 10' apart. Pow pow pow pow pow pow….RUN… A real test of pistol accuracy at a distance.
Top quality safe to shoot at targets are to be expected when shooting with Texas Multi Gun.
How long is your gun?
Lots of good conversations to be had.
Lots of folks that spend their day modding guns can be found at these events. If you are interested in something super custom, the odds are pretty good that someone is at our match testing out their new bits.
Expect to have a day filled with competitive similarly minded folks.
And if you do decide to bring your monsters to a match expect a nice quiet ride home at the end of the day as they tend to get quite tuckered out!